By Todd Luck
Posted Monday, July 18, 2022
Forsyth County has record high collection rate for taxes
The Forsyth County Tax Department collected a record 99.35 percent of taxes due last fiscal year, thanks to the cooperation from Forsyth residents and the hard work of tax staff.

Tax Collector/Assessor John Burgiss presented the annual Tax Collectors Settlement report for FY22 to County Commissioners on July 14. Burgiss thanked residents for their part in the collection process, with 91.5 percent of county taxes paid on time.

"It's their money first, so we're intercepting that to meet county needs, so we recognize and enjoy very much working with the citizens of the county," said Burgiss.

The majority of tax payments are still made by mail and processed by Tax staff. Burgiss said there's a growing number of people paying online, with 29,335 online payments in FY22. While fees are charged for online payment transactions, the transaction fee for online e-check tax payments is only 25 cents, which is considerably cheaper than the price of a stamp.

Burgiss also thanked commissioners and his dedicated staff for the high collection rate. This is the seventh year the collection rate has been above 99 percent.

The Tax Department sent out 181,213 tax bills with a total of $266,447,745 in taxes to be paid to Forsyth County alone. After the January 5 due date, there were 30,356 outstanding bills that totaled $22,565,328. When the fiscal year ended on June 30, tax staff had collected $20,777,709 of the past due taxes.

If the collection rate didn't include bills that can't be collected because they're protected by bankruptcy, active appeal or sent to a foreclosure attorney, the adjusted rate would be 99.45 percent.

Outstanding taxes can be collected up to ten years after they're due. The tax department collected 99.91 percent of taxes over the last ten years with only $192,869 passing beyond the date they can be collected.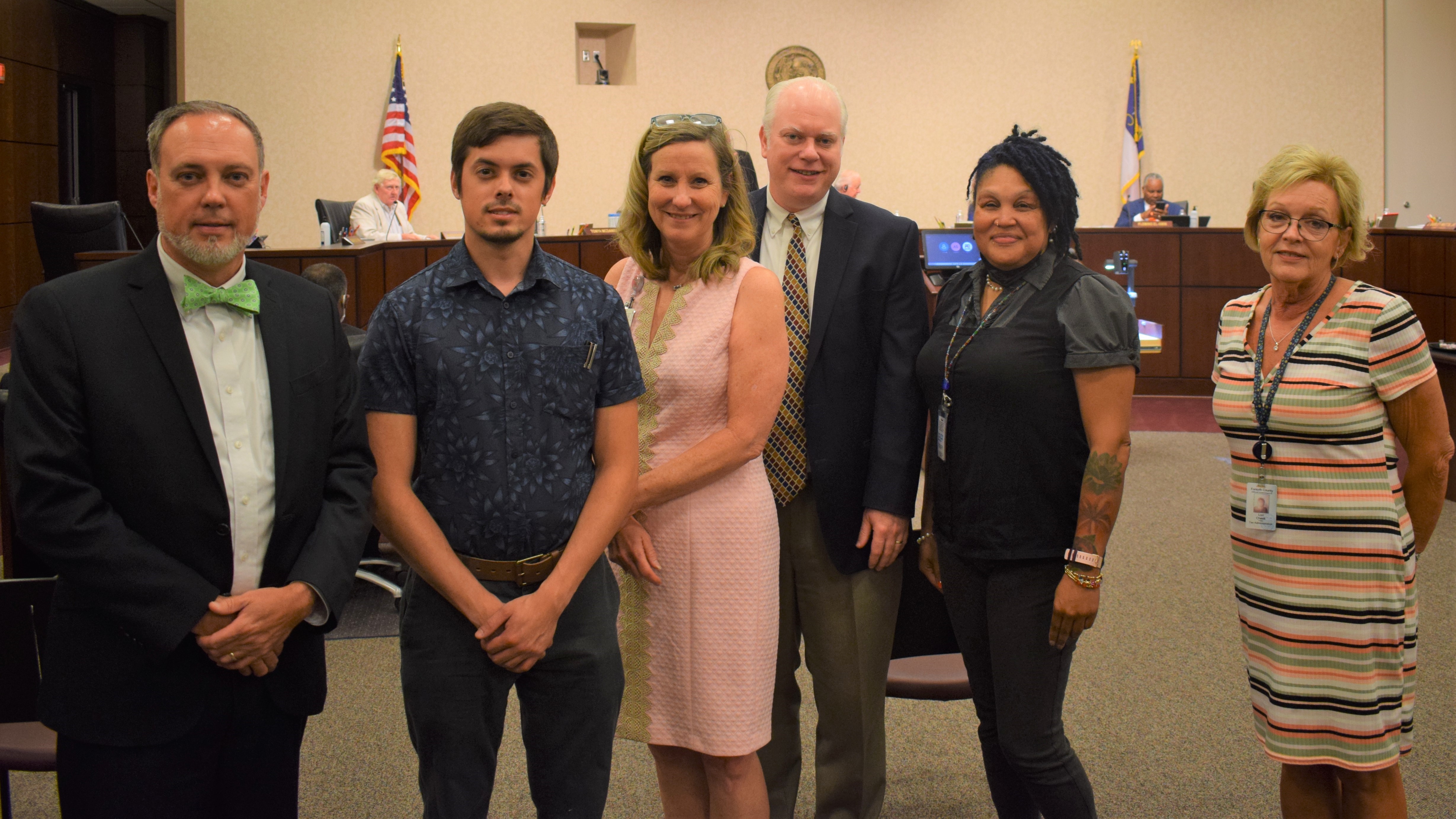 Tax Collector/Assessor John Burgiss with Tax Staff