By April Mittelstaedt
Posted Saturday, July 25, 2020
Summer Reading at Walkertown Branch Library
It's official: Summer Is Here!
With the summer solstice on June 20th, there's no denying that summer is really here. Although our summer reading is going to look different this year, we encourage you to join us as we Imagine Our Story in a variety of ways.
Stay on Track with Reading Logs
As part of our annual summer reading program, the Friends of the Walkertown Library have kindly sponsored prizes for our end-of-summer drawing.

To be entered in the drawing, you may register for our virtual reading logs at this website or pick up a packet from the library that includes a fun activity you can do at home, more information and resources, and the traditional paper summer reading logs.


Looking for themed inspiration? Look no further.
If you're looking for inspiration on what to read next, try our reading lists, curated each year specifically for summer reading by our staff. You can contact your local branch for printed versions of these lists.

You can request the books using our catalog for physical books by following these instructions or by using our digital library on your mobile device or tablet by following these instructions.

If you know you want something new to read, but would rather library staff at Walkertown Branch Library make a selection for you, we are thrilled to offer a grab bag service. You can find more information about our grab bags at this story for kids or this story for adults.

The Latest News on Reopening
As we get closer to July, we're expanding our to-go service hours starting June 15th and will start preparing for limited openings starting June 29th. For more information on what this means, visit this webstory.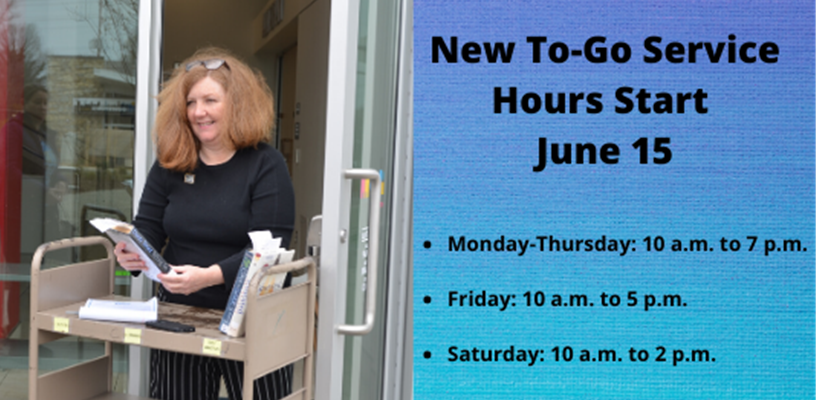 Programs Have Gone Digital
This summer, our programs have gone digital. You can find videos on demand or learn more about our live storytime program on this page.

For a preview of the types of programs, check out the video below!
Our featured performer this summer is Big Bang Boom! You can click on
this link
for a big, bang, booming time.
You can also keep up-to-date with the latest information about Forsyth County Public Library using our
Facebook page
,
Kids Facebook page
, and
Teens Facebook page
.
Contact Us
Walkertown Branch Library
2969 Main St. Walkertown, NC 27051
Click here for driving directions.
Call (336) 703-2990 for more information.
Send us an e-mail

Special Thanks
Webstory HTML by April Mittelstaedt.