By Rob Norwood
Posted Thursday, April 23, 2020
Online encyclopedias from Gale
The library has a wealth of resources that promote lifelong learning, and many are available to you online through our Online Resources page. You can satisfy your curiosity, learn more about subjects that interest you, or explore new topics through the library's online encyclopedias. On the Online Resources page, click on Gale Cengage Learning, and then click on Gale eBooks to access the online encyclopedias. You will need your library card number and PIN.
Learn more about your own faith, or learn about religions different from your own, in the Encyclopedia of Judaica, or the Encyclopedia of Islam and the Muslim World. In Melton's Encyclopedia of American Religions you will find information about different Christian denominations, as well as other religions in the United States. And you can find information about the links between science and religion in the Encyclopedia of Science and Religion.
There are also encyclopedias about science and the environment. Grzimek's Animal Life Encyclopedia gives detailed information about animals' habitats, behavior, feeding habits and distribution. From birds to bears, from monkeys to monkfish, from skunks to salamanders, you'll find the information you are looking for. Learn about which animals are in danger of extinction in Beacham's Guide to the Endangered Species of North America. You'll see what threats exist for these animals and what is being done to protect them. And you can learn about the ways that pollution is affecting our world in Pollution A to Z.
Are you interested in history? American Decades is a ten volume set of online encyclopedias that goes decade by decade through the 20th century in America. Explore the experience of African Americans in the United States in the Encyclopedia of African American Culture and History, or the Hispanic experience in the Encyclopedia of Latin American History and Culture. A global history of gay rights can be found in the Global Encyclopedia of Lesbian, Gay, Bisexual, Transgender and Queer (LGBTQ) History. Learn about major civilizations from ancient to modern times in UXL World Eras.
And there is so much more. Learn about important people of today and from history in the Encyclopedia of World Biography or Contemporary Black Biography. Learn about health and medicine in Human Diseases and Conditions or the Gale Encyclopedia of Alternative Medicine. There are also encyclopedias that cover fitness and mental health. For your business, look at the Small Business Sourcebook or the Business Plans Handbook. Find literary criticism in Twyane's Authors Online or Scribner's Writers Online. Learn about how movies are adapted from books in Books to Film: Cinematic Adaptations of Literary Works.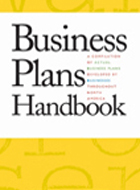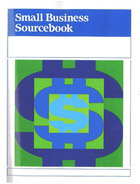 All of these resources, and more, are available to you on our Online Resources page.