By April Bowman
Posted Monday, December 9, 2019
National 4-H Livestock Contest Winners
Forsyth County 4-H had three members and alumni compete in the 2019 National 4-H Livestock Contests. Hannah King won 5th Overall in the National 4-H Skillathon Contest and earned the title of All American. Her team was 5th Overall in the nation as well. The contest included a written test, feed identification, animal quality assurance, equipment identification, breed identification, and hay and wool judging for the four major meat species of sheep, goats, swine and beef cattle.
In the livestock judging contest, Lynae Bowman and Katherine Eastep were members of the 7th place national team. Lynae was 24th overall in the nation. The competition included judging eleven classes of four animals consisting of meat goats, sheep, beef cattle and swine. The participants then gave four sets of oral reasons to defend their placings.
The competitions were held at the North American International Livestock Exposition in Louisville, Kentucky and are held annually every November.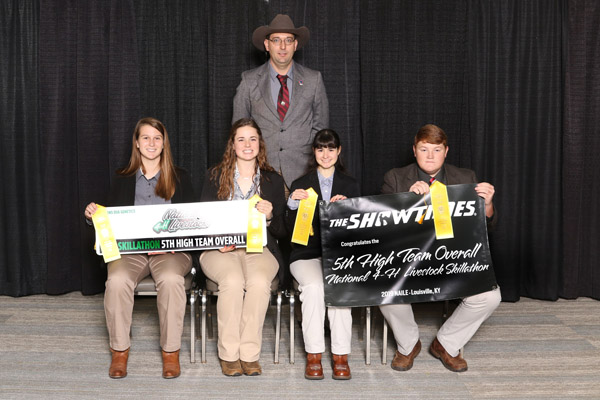 Pictured are:
Skillathon front row: Sierra Everhart, Hannah King, Marissa Suedbeck, and Daniel Dunn. Back row, Coach Andy Burlingham, Livestock Agent, with the N.C. Cooperative Extension, Pitt County Center.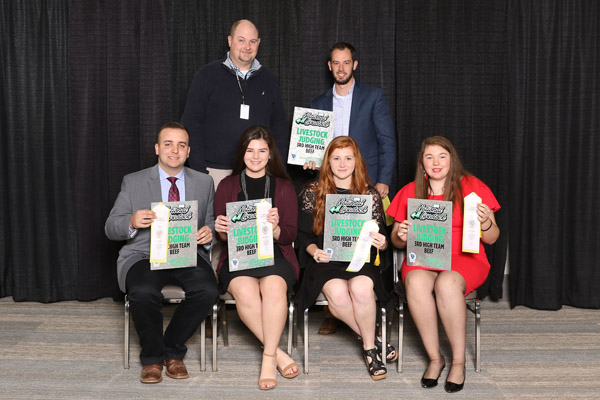 Livestock front row: Justin Wood, Regan Mitchem, Lynae Bowman, Katherine Eastep, Back row: Coaches, Brent Jennings, NC 4-H Livestock Specialist, and Noah Henson, Livestock Agent, with the N.C. Cooperative Extension, Buncombe County Center.