By April Bowman
Posted Thursday, October 26, 2017
Forsyth 4-H Clubs Earn Prizes at Dixie Classic
The Forsyth 4-H Saddle Club earned fifth place at the 135th Dixie Classic Fair with their entry in the Christmas tree contest held in the church in Yesterday Village and earned $190 to support their 4-H club work! The club meets the 4th Monday of the month at 6:30 PM at the Hunter Hills Equestrian Center in Pfafftown under the leadership of Angie Redding.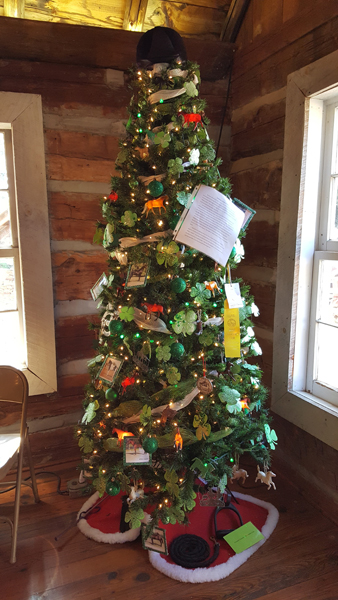 In the Education Building, the Trailblazer Teens 4-H Club earned First Prize with their fair booth. The theme was "Always a Classic". Their booth featured classical music and highlighted their club's community service work. They earned $200 which will be used to continue their service at the Winston-Salem Rescue Mission's Game Night where they serve refreshments and play board games with the residents of the Transformers Program. This home-school 4-H club meets the second Friday of the month at 1 PM, but they are currently not accepting registration.
4-H'ers also entered and won prizes for showing their livestock (sheep, cattle, goats and swine) as well as pillows and bags that they made during the Forsyth 4-H Summer Adventures Sewing programs. We hope to start a 4-H SPecial INterest or SPIN Sewing Club in November. Contact the Forsyth 4-H office at 336-703-2855 or email awbowman@ncsu.edu to be added to the information list.