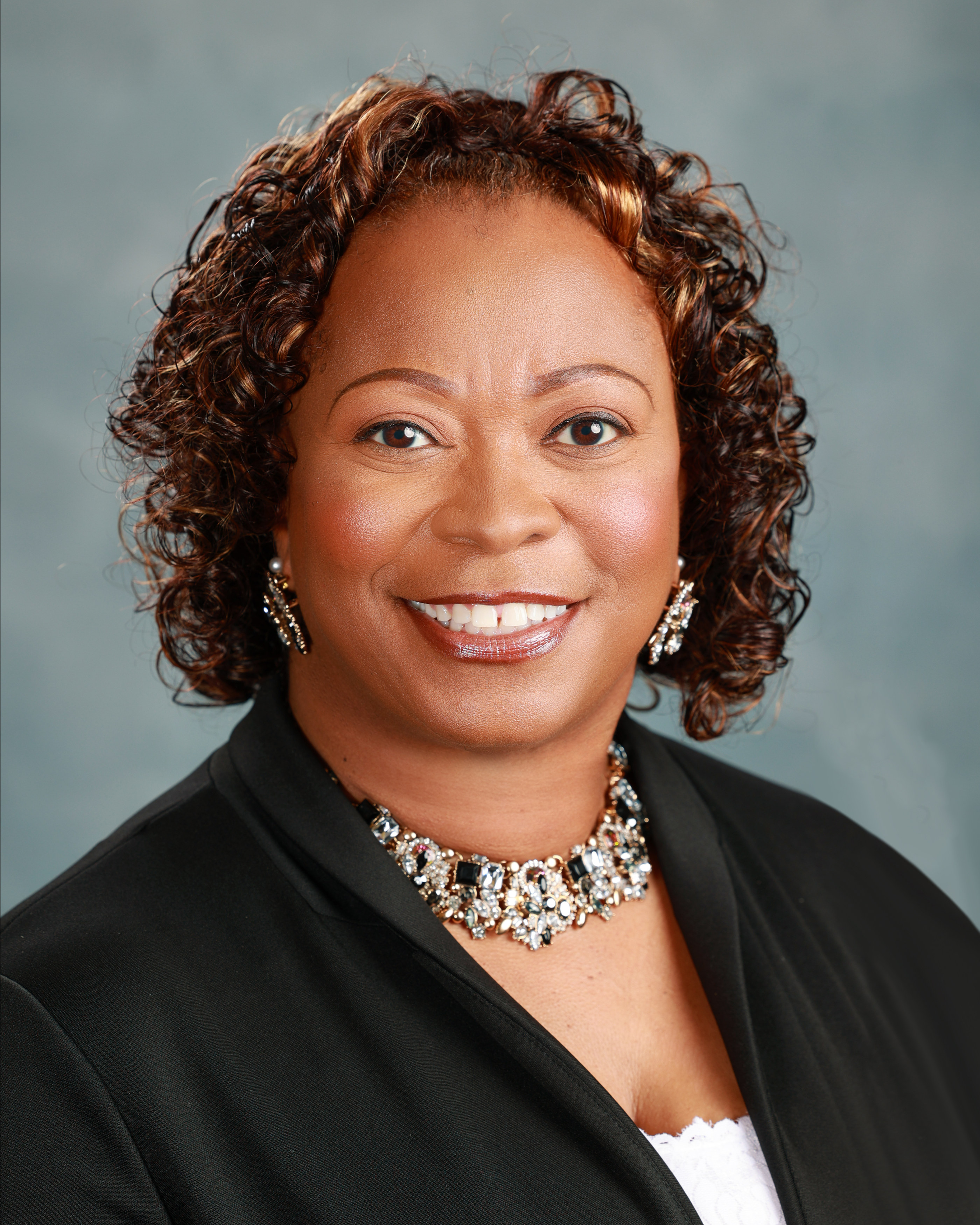 P.O. Box 21142
Winston-Salem, NC 27120
Office: (336) 703-2005
Email: mcdanitd@forsyth.cc


Initially Appointed:
December 2018
Term Expires: December, 2022
Tonya McDaniel was elected as a county commissioner for District A in 2018. She's a Winston-Salem native from a military family who was raised in Ft. Jackson, S.C. She returned to Winston-Salem at age 20 to take care of her aunt. She graduated in 2012 from Winston-Salem State University with a Bachelor of Arts in Political Science and a minor in Public Administration. In 2016, she graduated from North Carolina Central University with a Masters in Public Administration.
She works as a Human Resources director at United Health Centers, which operates Federally Qualified Health Centers that are governed by patients with a mission of providing quality, affordable holistic healthcare. United Health Centers has three locations with more than 50 employees that serves many thousands of patients a year.
She's the godchild of the late Earline Parmon, a well-known community leader who served as a Forsyth County commissioner, state representative and state senator. McDaniel said she decided to follow in Parmon's footsteps and run for county commissioner to ensure equity for District A and that it gets its fair share.
"I love this community and I'm committed to its progression," she said.
McDaniel serves on the North Carolina State Health Coordinating Council, which directs the development of the State Medical Facilities Plan. She is also second vice chair and lifetime member of the local NAACP chapter. She's chair of the Union Baptist Church Social Action Committee and legislative chair of the Winston-Salem chapter of Top Ladies of Distinction, Inc.
Her community involvement includes being a member of many organizations like Meridian Lodge #308 Order of Eastern Star, PHA (30th District Jurisdiction of NC), Forsyth County Democratic Women, the Kernersville Chapter of National Women of Achievement, Inc, the Forsyth Chapter of the National Association of University Women, the Forsyth Chapter of American Business Women's Association and the Brown Chapter of WSSU National Alumni Association. She is a member of the N.C. Association of County Commissioners and the N.C. Association of Black County Commissioners. She's also a NC State Bar Certified Paralegal and Forsyth County Notary Public.
McDaniel has three children and two grandchildren. In her spare time, she enjoys Zumba and knitting.