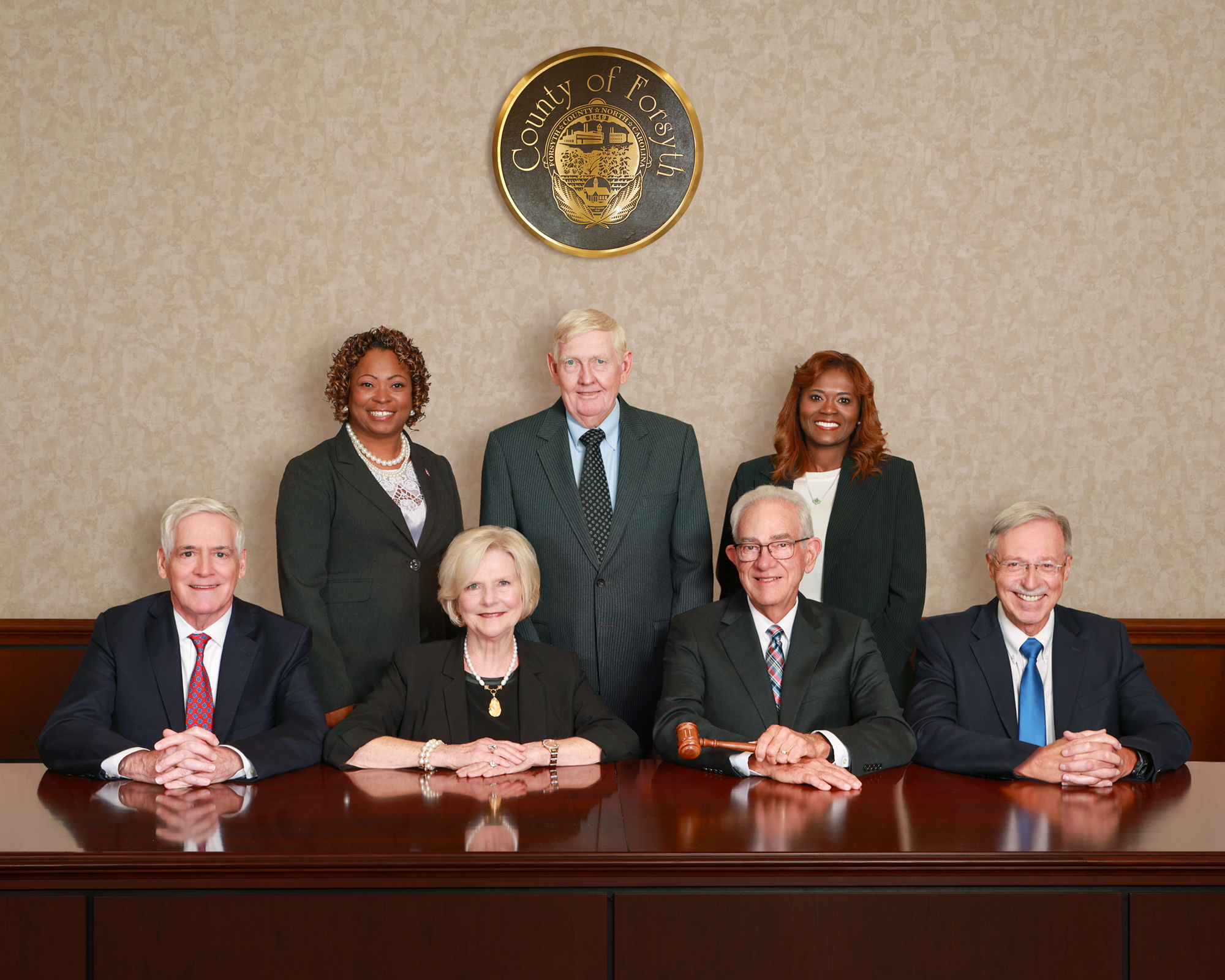 The Board
The seven-member Board of Commissioners is the governing body of Forsyth County. Partisan elections are held in November of even numbered years. The Board members serve four-year staggered terms. Each December, the Board elects its Chair and Vice Chair.
Six of the Commissioners are elected from two multi-member districts and one is elected at large. Four Commissioners are elected from District B and two from District A. View the District Map.
Board Meetings
The meetings and briefings, held on Thursdays, are broadcast live at 2:00 p.m. on WSTV 13 - The Government Channel. They are rebroadcast on WSTV - The Government Channel the following Friday at 2:00 p.m., Sunday at 2:00 p.m. and Tuesday at 9:00 a.m. They are also rebroadcast on Spectrum Channel 2 the following Monday at 6:00 p.m., Tuesday at 12:00 p.m. and Wednesday at 9:00 a.m.
Board Duties
The Board of Commissioners' major responsibilities include adopting the annual County budget, setting the County property tax rate, establishing County policies and acting on zoning and other land use matters. The Board also appoints members of numerous citizen boards, committees and commissions.
The County Code is the official record of ordinances adopted by the Forsyth County Board of Commissioners. By clicking on the link below, you will be able to access an online copy of the County Code.
Please note that when you click on this link, you will be leaving the Forsyth County website and entering a website owned and operated by Municipal Code Corporation, also known as "Municode." The County Code displayed on the Municode site is updated annually and, therefore, may not contain recently approved ordinances.