Main phone number: (336)703-3938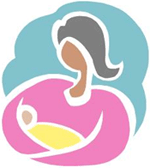 Care Coordination for Children (CC4C) is an at-risk population management program that serves children from birth to 5 years of age who meet certain risk criteria. The main goals of the program are:
to connect families with services for children and families
to support children in reaching their developmental potential
to help ensure that children are raised in healthy, safe, and nurturing environments
Services provided by CC4C care managers are tailored to patient needs and risk stratification guidelines. Contacts occur in medical homes, hospitals, in the community and in children's homes. Each child served by CC4C is linked to a specific Medical Home and CC4C Care Manager. The Care Manager works closely with the local medical practice serving as the child's Medical Home to coordinate roles and responsibilities and ensure the child obtains necessary care.
Who is Eligible?
Children with Special Health Care Needs (chronic physical, developmental, behavioral or emotional conditions) who require health and related services of a type and amount beyond that required by children generally
Children exposed to severe stress in early childhood
Children in foster care who need to be linked to a Medical Home
Children in neonatal intensive care needing help transitioning to community/Medical Home care
If you are interested in more information about the Care Coordination for Children program, please contact Kerri Barker, RN at (336) 703-3242.