Our Mission
The Community & Economic Development department works to facilitate equitable economic growth and opportunity by supporting businesses, enabling revitalization and reinvestment, and promoting housing options that enhance the quality of life in our community.
Community & Economic Investment Fiscal Year 2020
22
Houses rehabilitated to keep families in their homes
27
First time homebuyers assisted
769235
Total homeownership investment
301767
Total Housing Rehab investment
50128
Median household income
Fastest growing sectors
Arts, healthcare, education
228246
Working age population
Largest Employment Sectors
healthcare, construction, education, accommodation & food services, retail trade
Coming to Winston-Salem was about deciding what is best for our family and our business, while still wanting to be in touch with everything that makes life beautiful. North Carolina is a place with so much to explore, but we know that when it comes time, we are part of a community that is serious about realizing the growth of artistically driven innovation; in the social sense as well as the entrepreneurial.

"
Kevin Clark
— CEO, Point Motion Inc.
Participating in the Small Business IDA Program has allowed me to connect to resources that will help my business continue to thrive. I have learned to save funds for my buisness, pick a bank that truly provides the tools, reporting, and merchant services that optimize my current and future plans for my business and myself. I have even learned investment techniques. The Buisness IDA program has given me the support I need to truly move to the next level

"
Gregory James
— CEO, Support Systems of Forsyth County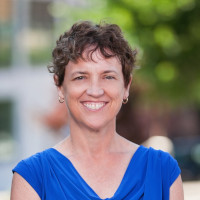 When deciding on our headquarters we knew there was no better place to call home for our business than the city of Winston-Salem. We are continuously inspired by the people, innovation, commitment to the clinical research process and the rich history

"
Susan Donahue
— Senior Director–Operational Quality, Javara
Cook Medical has been part of the Winston-Salem community since 1983. What drew us to the area back then are some of the same reasons we decided to expand our footprint in Forsyth county today. We continue to benefit from a qualified workforce, terrific nearby colleges, great healthcare systems and a reasonable tax structure. Most importantly a cohesive business community that works together with city and county government to tackle the challenges and opportunities that present themselves. We are proud to be part of a community that continues to grow and thrive.

"
Scott Sewell
—Vice President-External Affairs, Cook Medical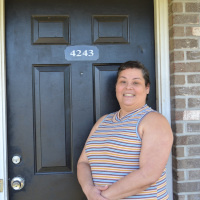 I came from New York where I was driving school buses, but as you know kids aren't in school which meant no kids to drive - so I moved down here into the Enclave Apartments to take a job working for Anthem Blue Cross Blue Shield. In New York, an apartment like this would be very cramped and have a rent of $2,000 or more, so this is much more affordable and spacious and the amenities are great – I am very pleased with the space

"
Jahaira Garces
—Enclave Apartments Resident
When I reached out to the county, I was searching for a home that would afford me stability and allow me to build equity. Getting approved for a no interest partial mortgage was a tremendous help and gave me better options in my home search. Through the county's first time homebuyer program, I learned about applying for a mortgage, home inspections, homeowner maintenance, and budgeting. It's an incredible opportunity and can help not only by offsetting the cost, but also gives you the tools to work with through the education of buying a home and maintaining it.

"
Dean Brydges
—First Time Homebuyer Program Participant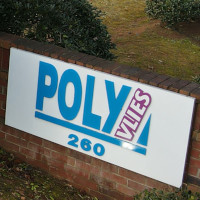 After a year-long site location search up and down the Eastern United States, Polyvlies decided that Winston-Salem and Forsyth County offered competitive advantages unmatched by other cities and regions. The robust workforce, strategic location, and quality of life has aided in our company's growth since its inception back in 2014.

"
Axel Hinrichs
—CEO, Polyvlies USA
Fair Housing Statment
Forsyth County does not discriminate on the basis of race, color, religion, national origin, ancestry, age, sex, familial status, physical handicap or disability in its employment opportunities, programs, services or activities.
Community & Economic Development
201 North Chestnut Street
Fifth Floor
Winston-Salem, NC 27101

Phone: 336 703 2684

Fax: 336 727 8580

Email: Contact Us