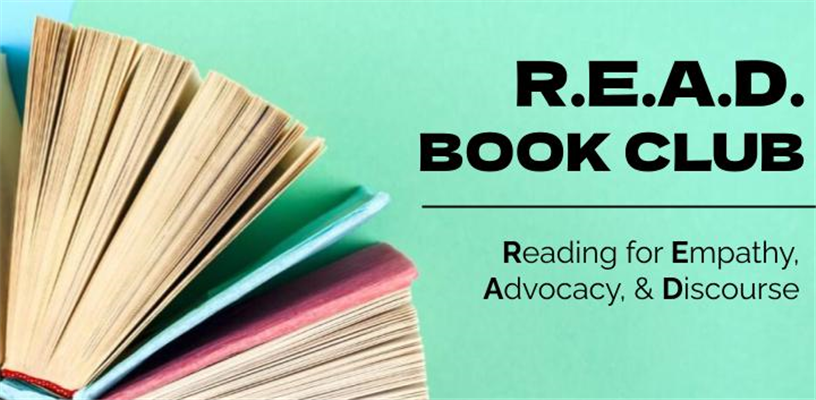 By Jemma Johnson
Posted Tuesday, August 2, 2022
R.E.A.D. Book Club
Knowledge is power!

You are invited to join the Walkertown Branch Library's social issues book club, R.E.A.D.: "Reading for Empathy, Advocacy, and Discourse." Each month the group will read a book covering a social issue or topic in history and meet for a guided discussion and a chance to share viewpoints and perspectives. The meetings are a space in which to learn and grow in a safe, inclusive environment.

The book club meets the first Tuesday of the every month, starting at 5 p.m., at the Walkertown Branch Library. Registration is suggested but not required.

---
August

Meeting on August 2 at 5 p.m.
A More Beautiful and Terrible History: The Uses and Misuses of Civil Rights History by Jeanne Theoharis
"Rosa Parks and Martin Luther King Jr. are national icons, memorialized in Washington, DC, and placed at the center of an uplifting story about America's struggle to overcome segregation. But do the popular stories about their lives accurately reflect their beliefs and struggles? Theoharis examines the ways that the popular conceptions of the civil rights movement are used to present a history that is incomplete and often directly contradicts the efforts of Parks, King, and the larger movements they helped to lead. Theoharis looks at the initial reactions to the early civil rights movement, comparing the vilification of prominent activists in the 1950s and 1960s to the way that Black Lives Matter protesters are treated today. She highlights the selectivity of media coverage and popular civil rights histories in their focus on a few Southern states, largely ignoring the long-standing, organized protests by African Americans in cities such as New York, Boston, and Los Angeles." -Nicholas Graham, Library Journal
---
September

Meeting on September 6 at 5 p.m.
Reproductive Rights as Human Rights: Women of Color and the Fight for Reproductive Justiceby Zakiya Luna
"Reveals both the promise and the pitfalls associated with a human rights approach to the women of color-focused reproductive rights activism of SisterSong How did reproductive justice?defined as the right to have children, to not have children, and to parent?become recognized as a human rights issue? In Reproductive Rights as Human Rights, Zakiya Luna highlights the often-forgotten activism of women of color who are largely responsible for creating what we now know as the modern-day reproductive justice movement. Focusing on SisterSong, an intersectional reproductive justice organization, Luna shows how, and why, women of color mobilized around reproductive rights in the domestic arena. She examines their key role in re-framing reproductive rights as human rights, raising this set of issues as a priority in the United States, a country hostile to the concept of human rights at home. An indispensable read, Reproductive Rights as Human Rights provides a much-needed intersectional perspective on the modern-day reproductive justice movement." -Amazon.com
---
Check out the R.E.A.D. Book Club's past picks.
---
Contact Us
Walkertown Branch
2969 Main Street
Walkertown, NC 27051
Phone: 336 703 2990
Email:
Contact Us
Hours of Operation
Monday-Thursday 9 a.m. to 8 p.m.
Friday 9 a.m. to 6 p.m
Saturday 10 a.m. to 5 p.m.
To-Go Service Hours
Monday-Thursday 9 a.m. to 8 p.m.
Friday 9 a.m. to 6 p.m
Saturday 10 a.m. to 5 p.m.