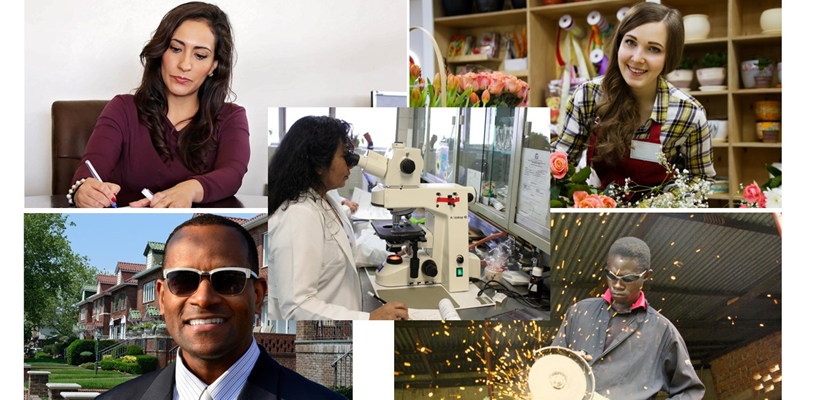 By Jody Lohman
Posted Friday, July 1, 2022
Job and Career Resources at the Library (Virtual)
Research and prepare for a new job or career using library resources. Join us on the second Wednesday of each month on Zoom and learn about print and electronic tools from the library you can use to explore careers, prepare for educational and occupational exams, find techniques on resume writing, interviewing and job searching, and research prospective employers.

To register or find the latest information about the session, call Central Library Information Services at 336-703-3020 or click here to register. You will receive an email containing the Zoom invitation a few days before the program.

REGISTRATION CLOSES AT 5 P.M. THE DAY BEFORE THE SESSION.


Job and Career Resources at the Library
Second Wednesdays at 5 p.m.

Forsyth County Central Library
660 W. Fifth St., Winston-Salem, N.C. 27101
336-703-3020


Contact Us
Central Library
660 West Fifth Street
Winston-Salem, NC 27101
Phone: 336 703 BOOK (2665)
Fax: 336 727 2549
Email:
Contact Us
Hours of Operation
Limited Browsing and Borrowing
Monday-Thursday 9 a.m. to 8 p.m.
Friday 9 a.m. to 6 p.m
Saturday 10 a.m. to 5 p.m.
To-Go Service Hours
Monday-Wednesday 10 a.m. to 7 p.m
Thursday-Friday 10 a.m. to 6 p.m
Saturday 10 a.m. to 5 p.m.
Holiday Closings
Friday, November 11 - Veteran's Day
Thursday, November 24 - Thanksgiving
Friday, November 25 - Thanksgiving
Friday, December 23 - Christmas holiday begins
Saturday, December 24 - Christmas Eve
Monday, December 26 - Christmas
Tuesday, December 27 - Christmas